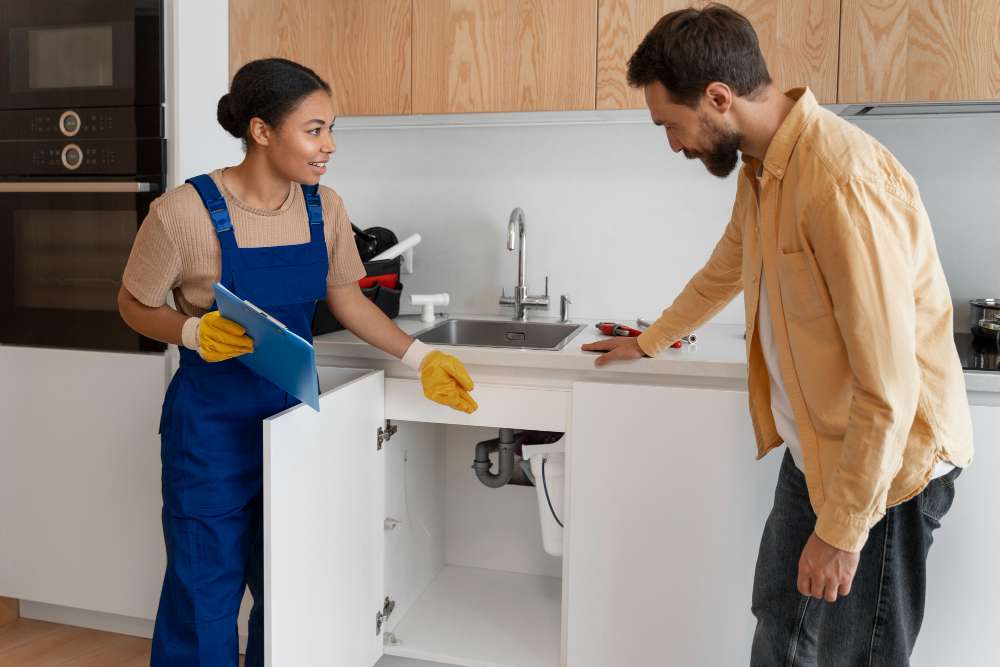 Why To Avoid Using DIY Kitchen Fitter In Milton Keynes?
You might have been working hard on the kitchen renovation and planning to achieve the desired look. Why not? It's worth all the effort, and you seldom want it to be messy, right? Chances are that you might have already sketched out the finishing touches you desire for your kitchen. Are you working hard to make your sketch a reality by selecting the right cabinets, handles, appliances, etc.? 
Well, it's great choosing the kitchen appliances, cabinets, etc., in advance! However, one more thing that you need to consider for your kitchen renovation. Avoiding DIY! Why? The reason is DIY can never replace the professional work of an expert kitchen fitter in Milton Keynes. This way, you will be able to get the exact copy of your image of your new kitchen in reality. 
Top Reasons To Deter From Using DIY Kitchen Fitter
We understand that it might be tempting to choose DIY and save yourself from spending on the services of a professional kitchen fitter in Milton Keynes. However, do you know what? It is always the quality of an expert's work versus DIY. What will you choose? Indeed, expert services if you do not want to end up with a mess at last. Why? Continue reading to get the answer. 
Ripping By Yourself Can Be A Disaster 
Does it sound easy to rip your old kitchen by yourself? The truth is it's not! The only simple thing for you in this process is ending up displacing hidden cables or water pipes. Besides, a huge chunk of waste will be accumulated in the end. How will you handle all the waste? Here is the solution for you: Contact a professional in kitchen and bathroom refurbishment in Milton, Keynes!
You Must Have Fitting Expertise And Skills
Do you still want to try DIY for your kitchen renovation? Fine, you can proceed with tasks such as tiling to assembling units. However, remember to refrain from performing skill-based tasks like joinery, door fitting, and more. Trust the kitchen fitter for these works, as these experts have the requisite training and qualifications to do the kitchen fitting more efficiently than you. Call the expert for kitchen refurbishment in Milton Keynes and watch your kitchen fitting done by the professionals. 
You Will Require Multiple Tools
You can search for kitchen fitting videos online, and boom! You get an array of videos, with everyone in the video telling you different tools and techniques. Suppose you started working based on these videos. There will be a lot of hassle for you. You will need to prepare the tool requirements lists and rush to the nearest shop. And what for? There is no guarantee that you will get it done right without any mess!
It's Difficult To Have A High Quality Finish Without Expert Fitters
Do you want your kitchen to look like a million dollars? Let us give you some advice. Avoid using DIY for your kitchen fitting! Why? The answer is simple. You are not an expert, and you seldom will be able to give a quality finish to your kitchen. In contrast, an expert kitchen fitter in Milton Keynes will perfectly give the finish with lightning, Edge smoothing, and gap filling. These final touches might seem tiny. But that's what makes a difference!
Smoothest And Quality Kitchen Fitting! Contact For Our Expert Fitters!
Are you seeking an expert kitchen fitter in Milton Keynes? Well, it will be the smartest decision made by you. Avoiding DIY and taking the help of professionals will help you prevent problems like messy ripping, low-quality finishes, etc. However, where to get the top-notch kitchen fitting services? 
In case you are still wandering, Master Of Maintenance is the right place for you to trust. We have expert and well-trained professional fitters to give you the quality finish you desire for your kitchen. Do you know the best part? You need not to bulge deep into your pocket. We provide a dedicated quality kitchen fitting service at the most affordable. What are you waiting for? Contact us and avail yourself of the perks now!